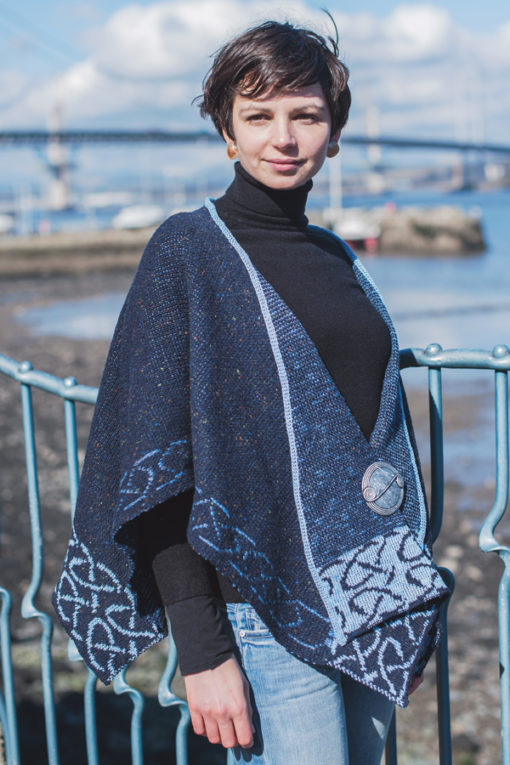 Wool and Linen Celtic Stole
Wool and Linen Celtic Stole.
This Celtic Stole is a variation on the poncho shape.
Straight sided but open at the front so you can pin closed with jewelry like a cardigan or wrap around your shoulders like a shawl.
Wool and linen mix and fully reversible so you really have two garments in one!
If you are feeling particularly creative you can have a lot of fun with the strong geometric shapes and bold cut of the Stole. We like them best as shown pinned over but everyone who tries one on has their own take on how best to wear it.
Wool and Linen mix.
One size fits all.
Made in Scotland.