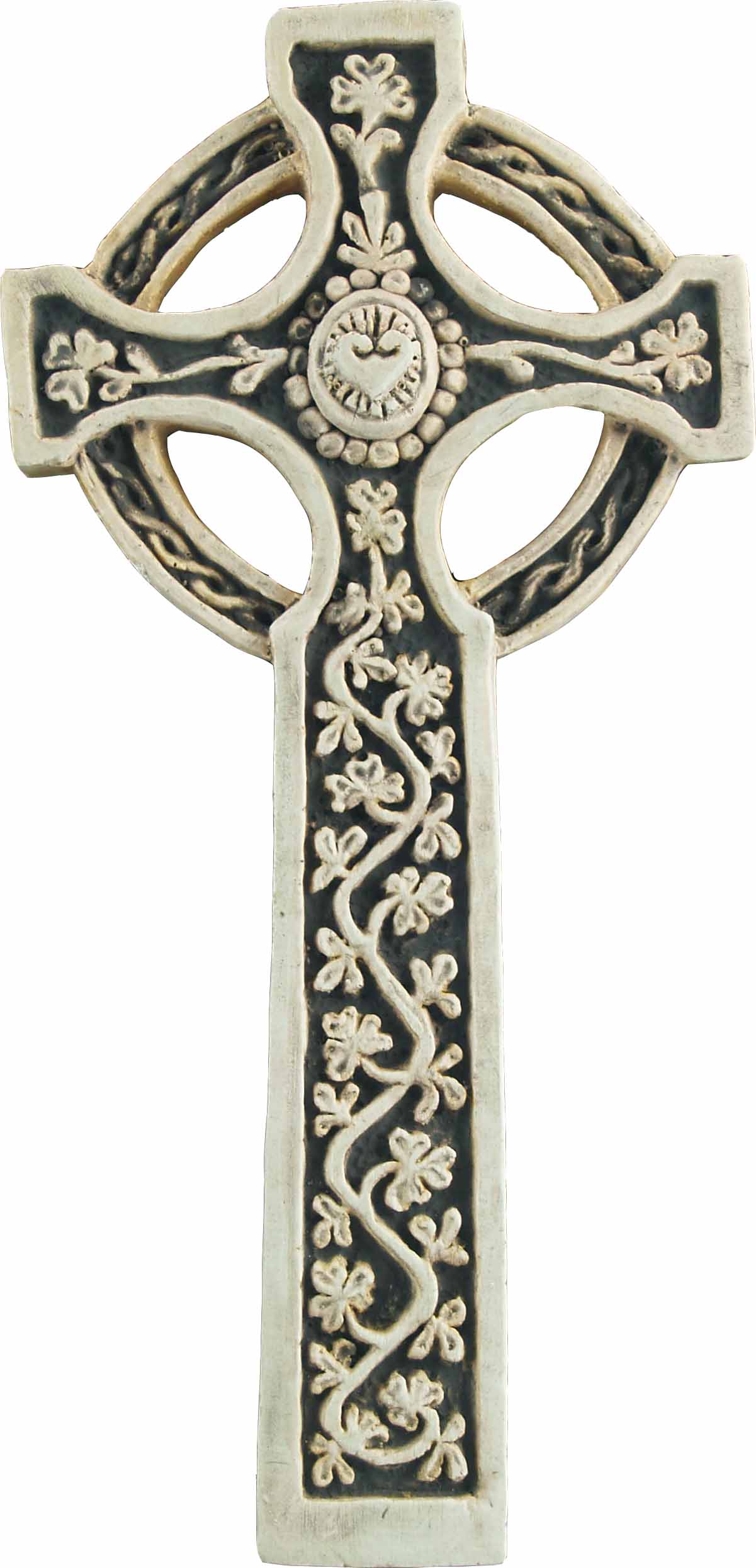 Waterford Cross
Waterford Cross.
Waterford began as a Viking settlement in the 9th century led by Jarl Ottar, and the most prominent of the Viking rulers was Ivar of Waterford. Waterford's most recognizable landmard of Viking origin is the massive Reginald's Tower, which is believed to be the first building in Ireland to use mortar. The city is also known for Waterford Crystal, the former glass making industry which lasted from 1783 until 2009 when the factory was shut down. Shamrocks decorate this lovely cross, which are a symbol of the Trinity used by St. Patrick, patron saint of Ireland. The heart and rays streaming from it represents our radiating hearts love, our light into the world.
From: Co. Waterford, Ireland
Dimensions: 9" x 4½"
Due to the hand casting and proprietary staining process, each of my plaques is unique. Each cross comes with a hanger embedded in the stone. The cross comes with a descriptive tag describing the original stone, explanation of the design or information on where the cross is located.
Handmade products – Images may vary slightly from actual products.