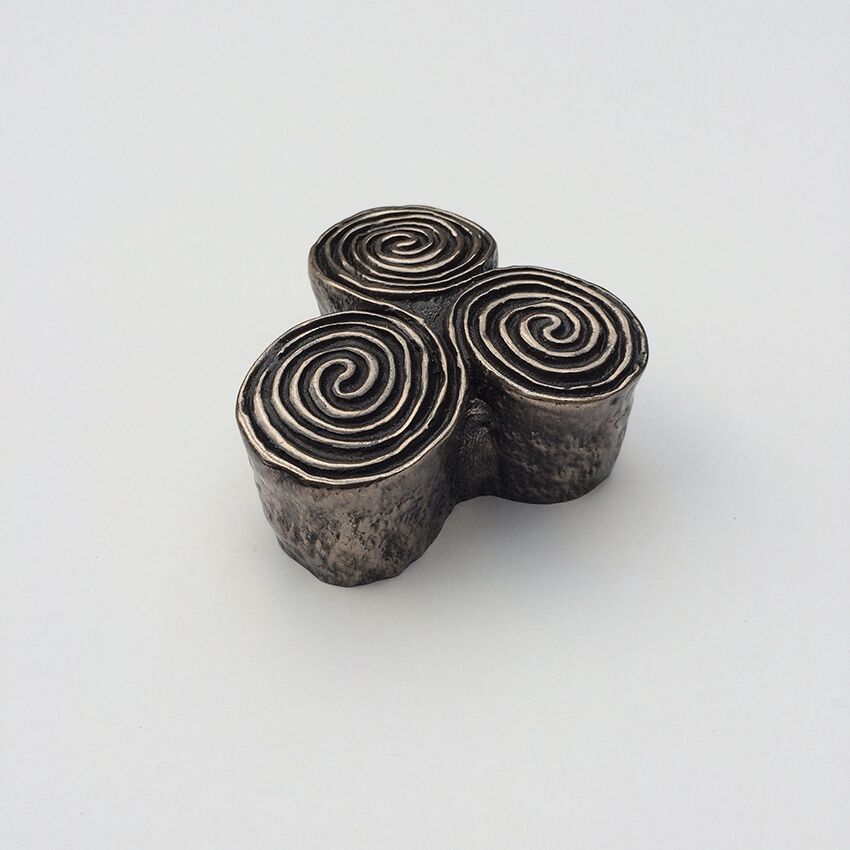 Triple Spiral Paperweight
Triple Spiral Paperweight.
From the 'Wild Goose Studio' in Kinsale, County Cork.
The Studio has been producing bronze sculpture since 1969.
Each piece is finished in pure bronze, a precious metal prized by the ancient Celts in Ireland 4,000 years ago.
Ready to hang.
Measures approx 2 1/2" W x 2" H x 1" D
Handmade in Kinsale, County Cork, Ireland.