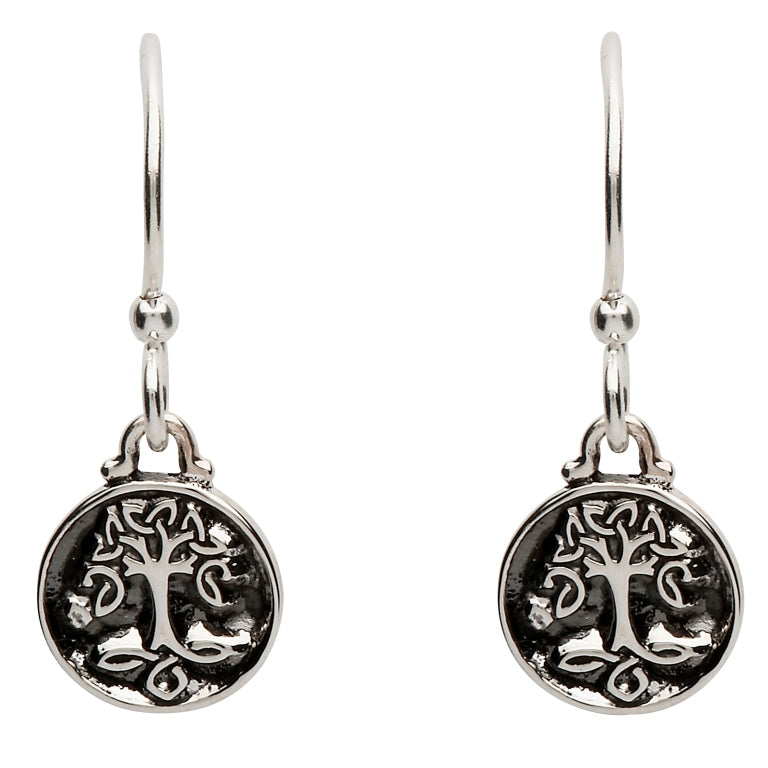 SE2226 Celtic Silver Tree Of Life Earrings by Shanore
Description
These Celtic Tree of Life earrings combine beauty and tradition for a modern, distinguished look. The Tree of Life pendant hangs in a dangle style for a truly striking take on this classic symbol.
Tree of Life
Crafted with the strong definition in mind, the circular design of the pendant allows for the Tree of Life figure to stand out in brilliant contrast to the silver oxidation details present in the background. Throughout the branch and root of the trees appear the shape and image of delicate Trinity Knot figures.  What a beautiful way to showcase Celtic tradition and the natural beauty of life. 
The Tree of Life, as its name suggests, holds great importance. In its representation of life's journey, tall reaching branches touch the sky, while far-reaching roots touch the earth. It's connection of earth and sky is a nod to the ever-connected balance of life and life everlasting. 
Gift of Tree of Life
The Tree of Life is a classic image in traditional Celtic symbolism, adding extra special meaning to the already beautiful set of earrings. These striking and unique earrings make an incredible gift to a deserving individual who may seek guidance in the Tree of Life, or wish to honor their Celtic pride by displaying this look in their everyday ensemble.