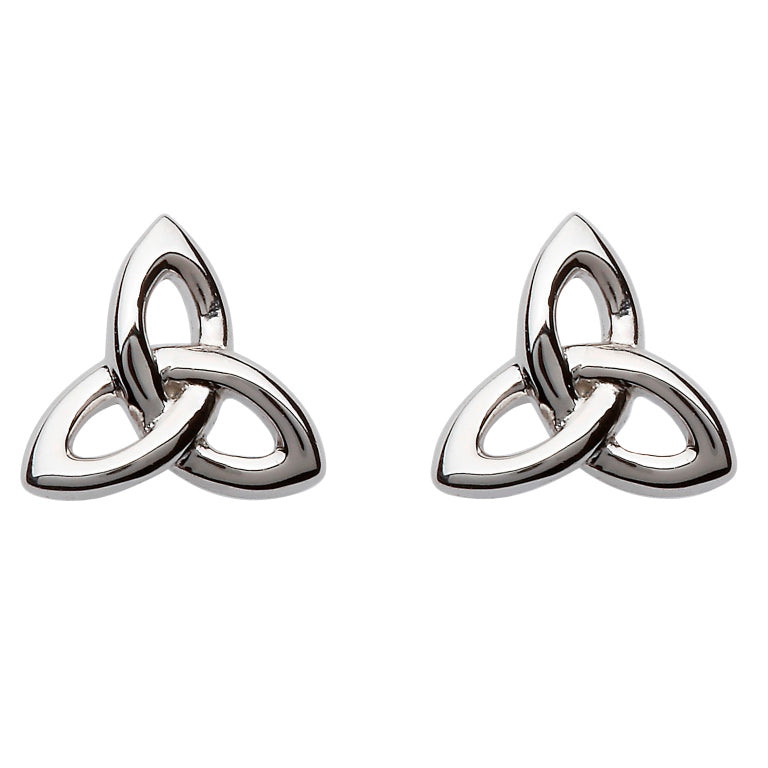 SE2201 Silver Celtic Trinity Knot Stud Earrings by Shanore
Description
These darling stud earrings feature a classic Trinity Knot emblem fashioned in sterling silver. Delicate and chic, they are crafted in fine detail.
The Trinity Knot
The Trinity Knot, in Celtic art and symbolism, is a continuous line that forms three points. The three points hold different meanings and ideals, though they were formed originally with the Christian beliefs of the Father, Son and Holy Spirit. Throughout time they have come to represent the foundation of strength and eternity derived from the triangle shape and the unbroken line with various significance. Past, present and future; life, death and rebirth; air, water and earth are all notions illustrated by the Triquetra. The simplistic design of these stud earrings make it easy or the wearer to choose what it means to them.
The Power of Three
Honor Celtic history and show your pride with these pretty Trinity Knot stud earrings. Wear alone for a simple and stylish look, or pair these definitive sterling silver studs with your favorite Shanore Trinity knot necklace for the ultimate power of three.
Specification