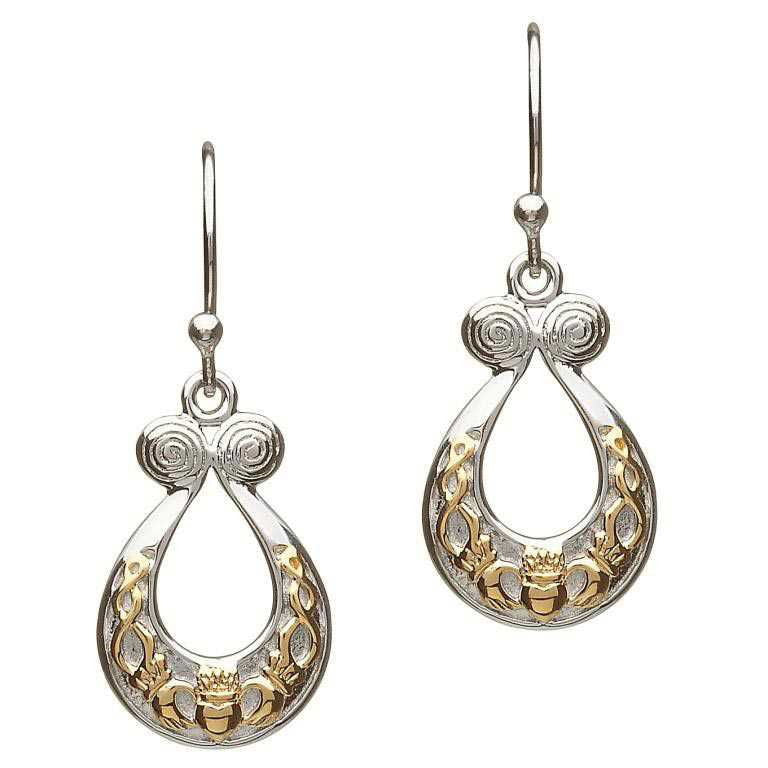 SE2048 Silver Claddagh Celtic Knot Gold Plate Earrings by Shanore
Story
The classic Claddagh design representing Love, Loyalty and Friendship is accentuated with the triple knot that flows on both sides. Finished in 14K Gold plate is stands out on the background of silver. At the top of the delicate oval design is two carefully crafted Celtic swirls.
Features
Claddagh design in 14K Gold plate
Triple knots and Celtic swirls
Materials
Sterling silver
14K Gold Plate
Sizing
Weight
About Shanore
Owned and operated by the same family since 1979, Shanore crafts the finest pieces of Irish and Celtic jewelry right in Dublin. Creators of the well loved Tara's Diary collection of charms, beads, bracelets, and necklaces you may know them already. If not, it'll be impossible to forget them beginning the moment you receive your first Shanore piece.