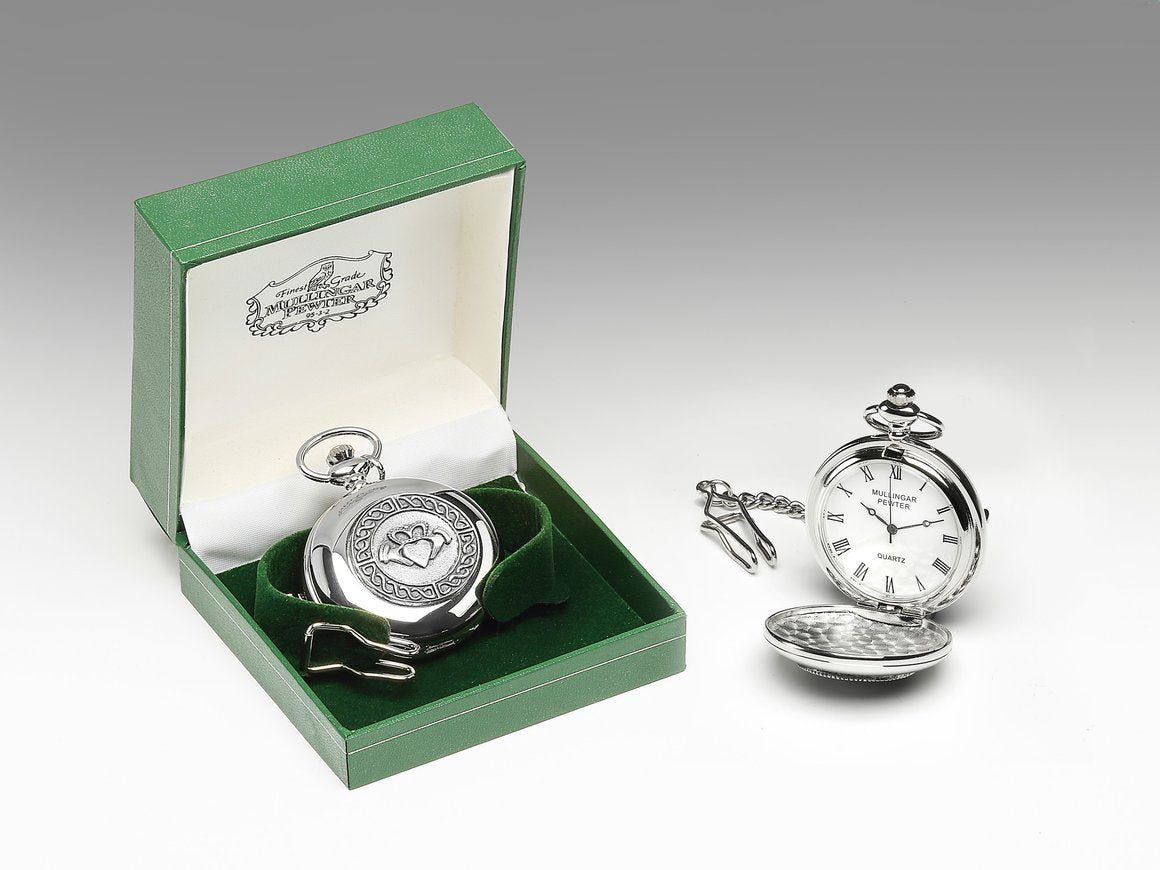 Pocket Watch with Claddagh Design by Mullingar Pewter
Pocket Watch with Celtic Spirals Design by Mullingar Pewter.
A beautiful timepiece for any man, woman or child. the perfect gift for a Birthday, Father's Day, Graduation or Christmas present.  For the Groom, Best Man and Groomsman add extra style to your wedding day with a pocket watch, the 12" chain loops into the buttonhole of the waistcoat and the watch sits neatly in the pocket.
Quartz movement with easy time setting, the white face, roman numerals and second hand makes it easy to read.  It is 1.75" in diameter. Comes in a green presentation box.
This pocket watch is enhanced with a pewter disc featuring the Claddagh emblem encircled with a Celtic knot design. The Claddagh taken from the famous love symbol designed in the town of Claddagh, Co. Galway by Richard Joyce back in the year 1689. The design is often used for wedding rings as it is based on the ring that Richard made for his bride to be. The symbolisms are "hands for friendship", "heart for love" and "crown for loyalty".
Battery Operated Pocket Watch

Material: Pewter

12" Chain

Made in Westmeath, Ireland