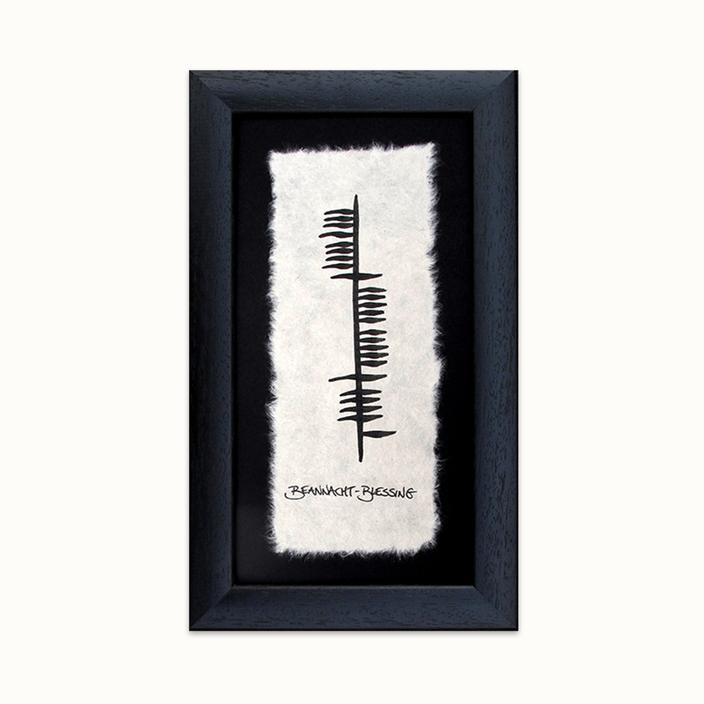 Ogham Wishes - Blessing/Beannacht
Ogham Wishes - Blessing/Beannacht.
Blessing - Beannacht is a wonderful gift suitable for many occasions such as baptisms, communions, confirmations, house warming gifts, or new born gifts.
Ogham is the ancient Celtic script found carved on stone throughout the Irish landscape.

Ogham Wishes are a unique award winning range hand painted by Ethel Kelly at her studio in Knockcroghery Village in Co. Roscommon, Ireland. 

They are produced on handmade paper and then beautifully framed in real wood.

Framed size: 11" H x 6" W