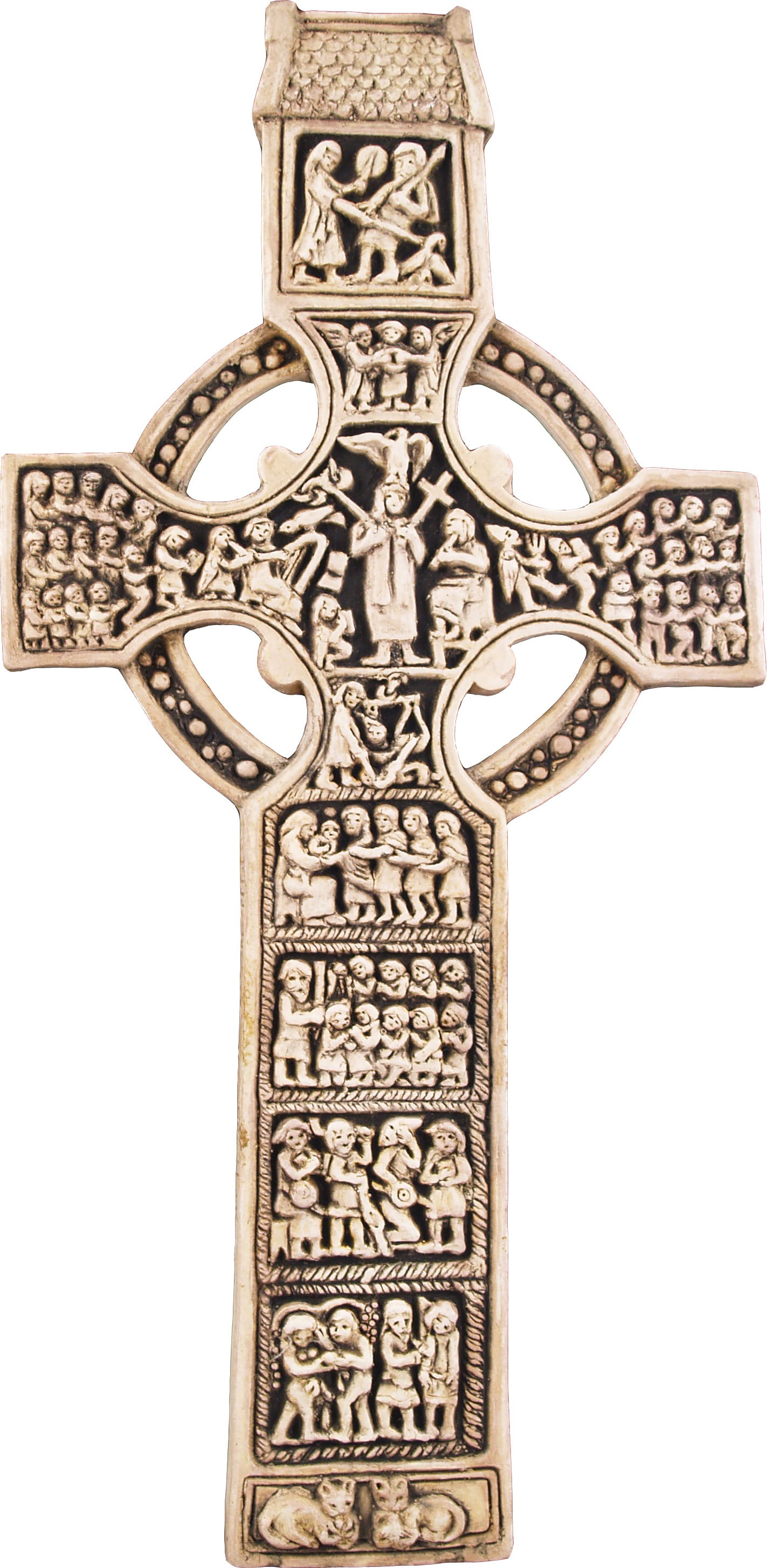 Muiredach Cross
Muiredach Cross.
Muiredach's Cross is the finest of its kind in Ireland.  It is a massive 17 ft. 8 in., 10th century monolith is remarkably well preserved despite more that 1000 years of weathering.  It is found at Monasterboice, which was found in the 5th century by a disciple of St. Patrick called St. Buite, along with  the ruins of two churches and a Round Tower.
The scenes are from bottom upwards:
The Fall of Man shows Adam and Eve, and Cain slying Abel alongside.
David struggling with Goliath.
Moses smites the rock to obtain water for the Israelites.
Adoration of the Magi.
Center:  The Last Judgment shows Christ in Glory surrounded by a crowd of resurrected souls.
The devil stands on his left clutching a pitchfork, ready to chase the damned souls to Hell.
Below Christ's feet are the scales of judgment.
Top:  St. Anthony and St. Paul meeting in the desert.
McHarp Ceramic Celtic Crosses. McHarp products are made of clay/ceramic. All McHarp artwork and crosses are hand-crafted and inspired by designs from antiquity. Each piece, based on an actual artifact or standing stone in the Celtic world, is accompanied by a tag in which the time period and culture are described.
Monasterboice, Co. Louth, Ireland
15 1/2" x 7 1/2"