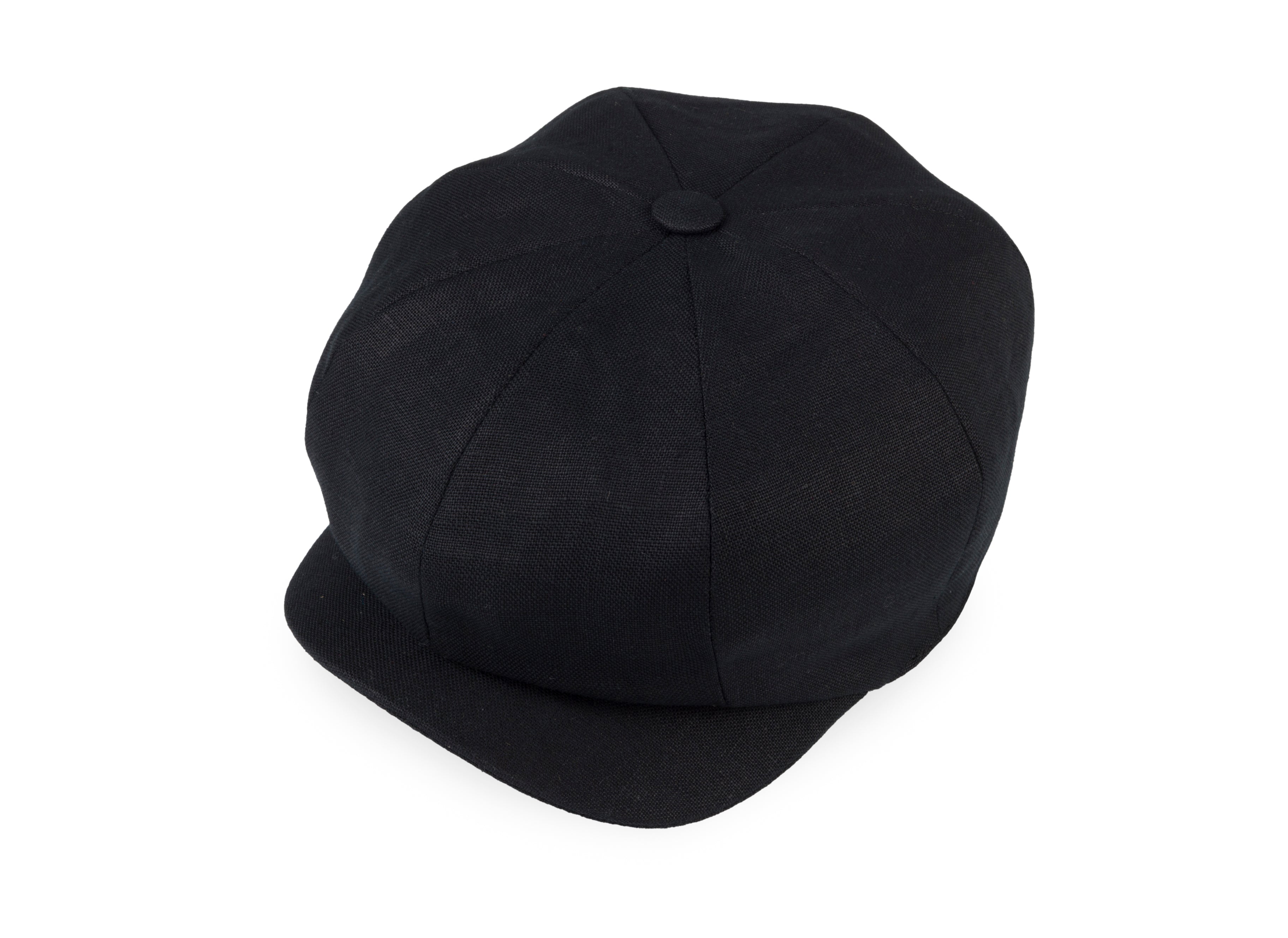 Irish Linen Peaky Blinders Newsboy Cap
Irish Linen Peaky Blinders Newsboy Cap.
Ideal for warmer days, the Irish Linen Peaky Blinders Cap is an essential accessory staple designed to elevate any summer look. Each piece is crafted using authentic, high-quality Irish Linen.
These fitted newsboy caps from Hanna Hats feature an extended brim to give the hat a bit more attitude. These are definitely Old School!
These caps are made by sewing 8 pieces of Irish Linen together, and are neat and smart on the sides allowing the cap to look great on any face shape.
Cap Features
Medium Bodied 8 Piece Panel Cap




Elongated Curved Peak with Concealed Press Stud




Squatcho (button) on Crown




Available in 100% Irish Linen Fabrics




Fully Lined with Viscose Lining




Gentle Dry Clean




Suitable for all Genders

Handmade In County Donegal
Ships same day in the USA
Made by Hanna Hats in Donegal Town, County Donegal, Ireland.