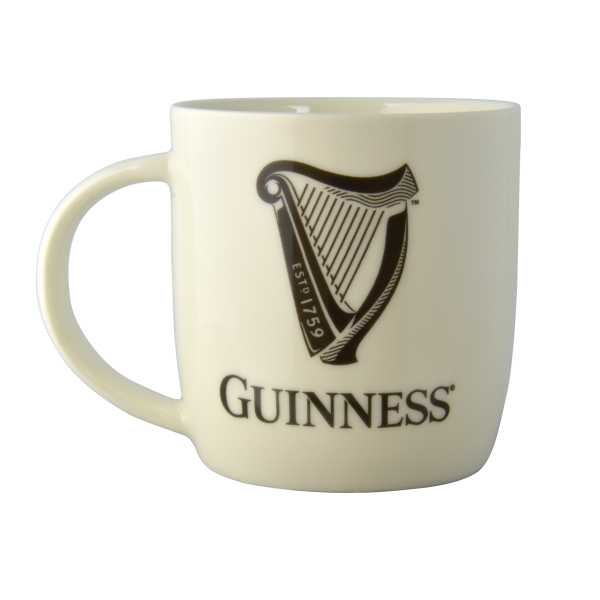 Guinness White Mug with Harp Logo
Guinness White Mug with Harp Logo.
Add a touch of style to your tea or coffee routine with the Guinness White Harp Logo Mug. Suitable for drinks hot and cold, this is a kitchen essential for all Guinness lovers.
In a subtle white color, this mug features the Guinness Harp Logo on the front.
Suitable for any Drink; Hot or Cold
Featuring Guinness Harp Logo
White Mug
Hand Wash Only
Guinness® Official Merchandise: This product celebrates an extraordinary brand, which for over two centuries has been held in great affection around the world. For many, Guinness® has come to symbolize a way of life, always with style, wit, and good humor. This product is intended for purchase and enjoyment by people of legal purchase age for alcoholic beverages.