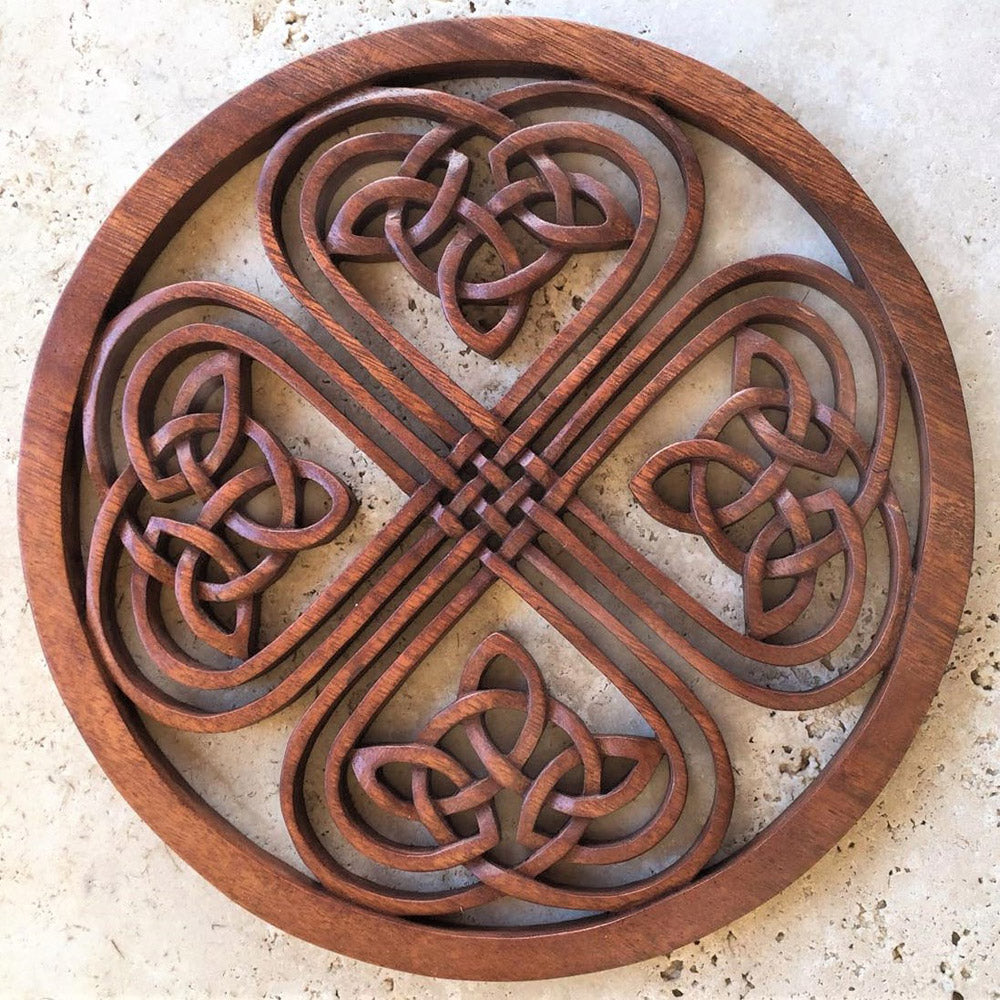 Four Leaf Clover CM-35
Four Leaf Clover CM-35
Have you ever wondered about the meaning of the Four Leaf Clover and  Shamrock?
Prior to Christianity and the work of St. Patrick, the Druids believed that they could thwart evil spirits and danger by carrying a shamrock. A three-leaf shamrock would enable them to see the evil spirits and escape in time. While trying to convert the Irish into Christians, St. Patrick used the shamrock to explain the holy trinity with each leaf representing the Father, Son and Holy Spirit. The three leaves of a shamrock are also said to stand for faith, hope and love.
A fourth leaf provides the good luck!
Dimensions: 12 x 12 x 1