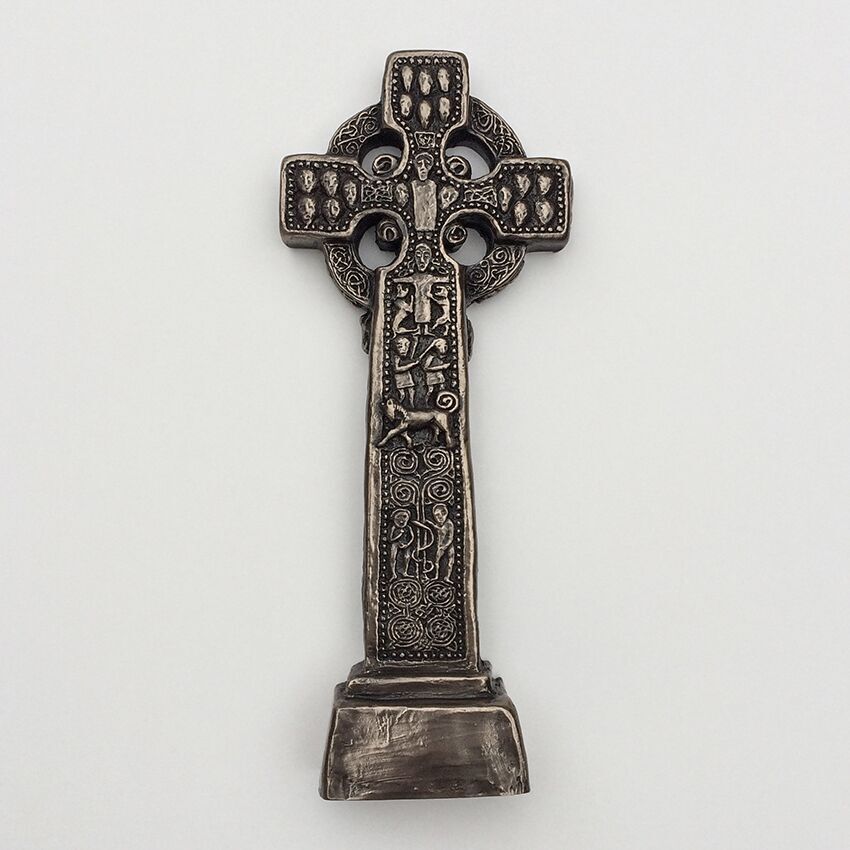 Drumcliffe High Cross
Drumcliffe High Cross.
Under the shadow of  Benbulbin, this cross is close the grave of W.B. Yeats. It's iconography is as complex as it is exquisite. From Christ in glory at the center it weaves the Apostles, Cain and Able, Tree of Life, Adam and Eve, and fabulous beasts in a wild yet precise geometric pattern, that is the heart beat of Celtic art.
Who...who would trouble himself with making laws...or weighing the earth if the things of eternity seemed ready to hand? W.B. Yeats
Measures approximately 3 1/2" W x 8" H x 1/4" D

Ready to hang

Made in Kinsale, County Cork, Ireland