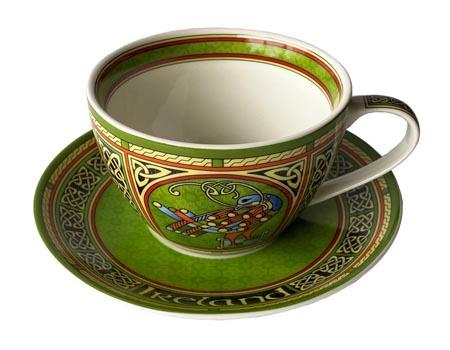 Celtic Peacock Cup & Saucer
Celtic Peacock Cup & Saucer.
Symbolising immortality, the colourful peacock was a significant subject in ancient Celtic art and the 'eyes' in the peacock's elaborate tail were thought to endow the bird with the gift of foresight.
This Irish bone china cup and saucer with its vibrant Celtic Irish Weave pattern will make a wonderful gift for your loved one on a birthday or special occasion. Freshly brewed tea or coffee tastes great from this bone china cup. The cup and saucer set was designed in Galway Ireland and comes in a wrap style gift pack.
Capacity 270ml/10.5fl oz
Designed in Galway, Ireland
Imported