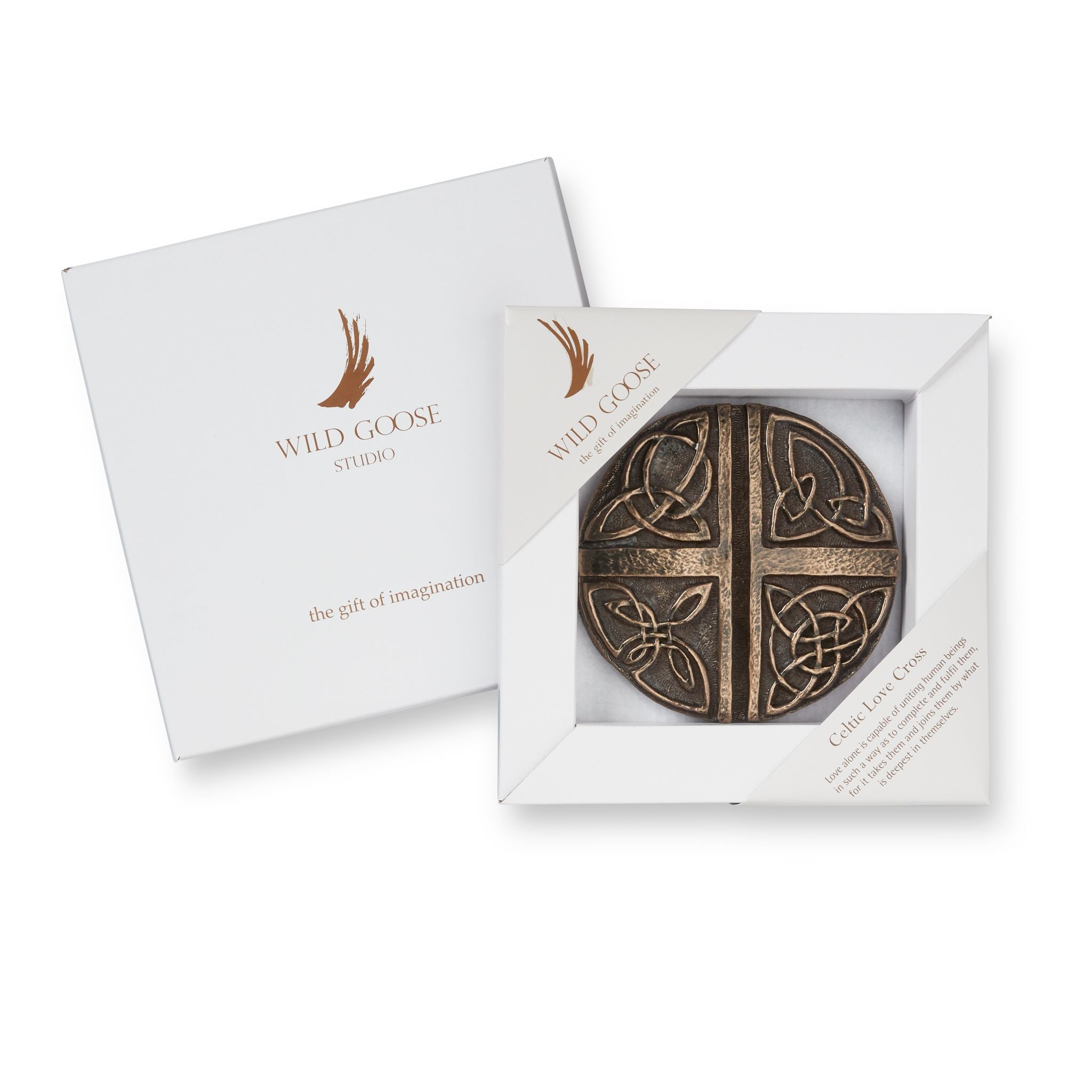 Celtic Love Cross Boxed Plaque
Celtic Love Cross Boxed Plaque.
Love alone is capable of uniting human beings in such a way as to complete and fulfill them, for it takes them and joins them by what is deepest in themselves. By the love of people, a thread is woven that will reach to the very heart of the universe.
This is an original design carved by studio co-founder Kathleen Smyth based on the writings of Teilhard de Chardin. Hand poured using pure bronze and carefully polished.
This a beautiful gift for weddings, anniversaries and engagements.
Bronze plaque with ceramic and resin core

Dimensions: 6 inch diameter (15cm diameter)

Box measures 13" L x 6 1/2" W

Comes boxed

Ready to hang

Made in Kinsale, County Cork, Ireland