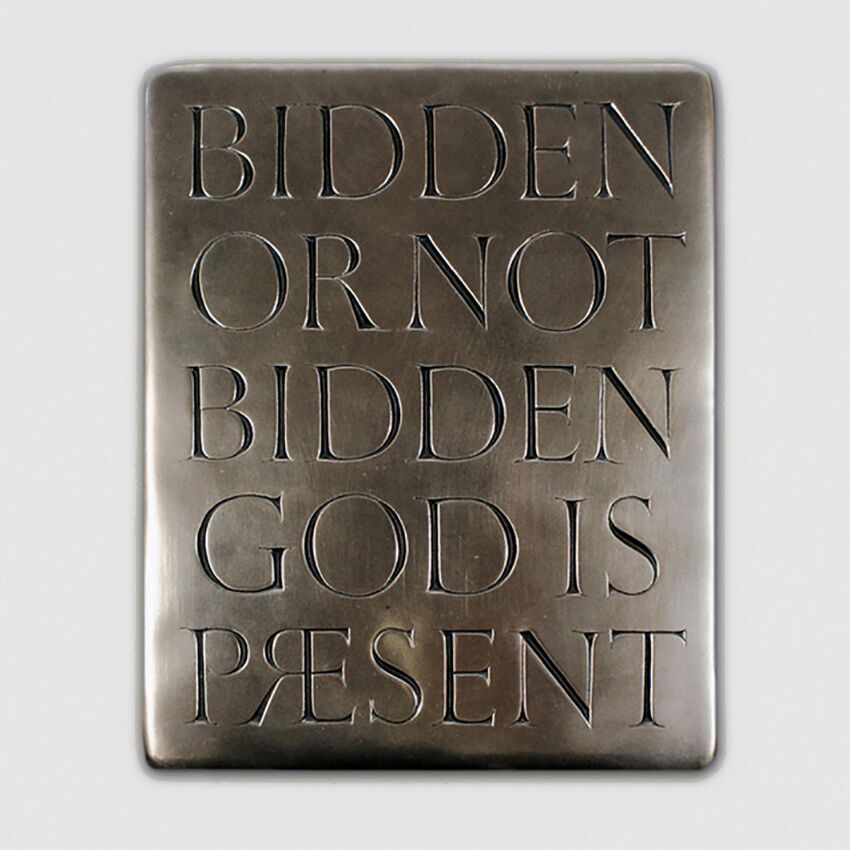 Bidden Or Not Bidden
Bidden Or Not Bidden.
Carl Jung, the eminent psychologist, 1875-1961, had this carved, in Latin, over the front door of his house in Zurich. This was to remind those entering that 'Awe of the Lord is the beginning of Wisdom.' Psalms 111.10
Comes ready to hang.
8 1/2" H x 7" W x 3/4" D
Made by hand at The Wild Goose Studio, Kinsale, County Cork, Ireland.