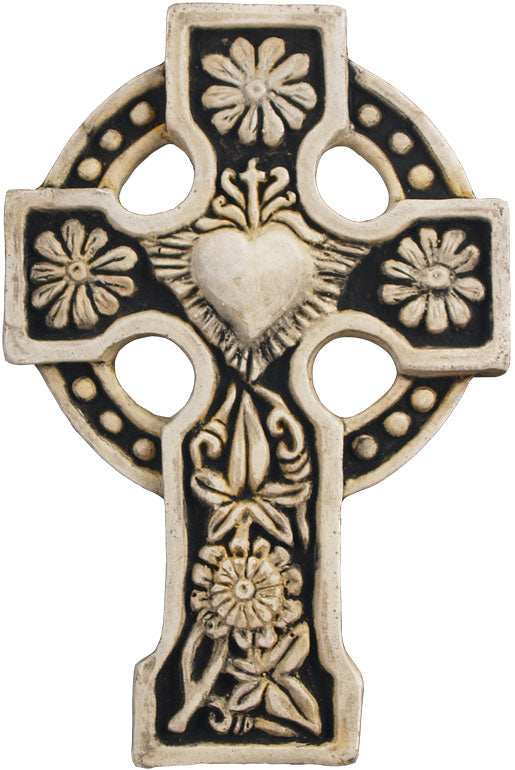 Ballyshannon Cross
Ballyshannon Cross.
Ballyshannon is located on the western sea and at the mouth of the River Earne.  It is a magical, enchanting area in northwestern Ireland.  Families of wild swans swim on the sheltered estuaries.  Many of the ancient Irish legends and sagas take place in the area or nearby.  This lovely cross design was found near Ballyshannon. 
Although several centuries old, it is not one of the ancient high cross monuments of Ireland.  At the center is the sacred heart of Jesus with rays of light surrounding it.  The outer ring is thought to represent heaven.
McHarp products are made of clay/ceramic. All McHarp artwork and crosses are hand-crafted and inspired by designs from antiquity. Each piece, based on an actual artifact or standing stone in the Celtic world, is accompanied by a tag in which the time period and culture are described.
Co. Donegal, Ireland
6 1/2" x 4 1/4"
Due to the hand casting and proprietary staining process, each of my plaques is unique. Each cross comes with a hanger embedded in the stone. The cross comes with a descriptive tag describing the original stone, explanation of the design or information on where the cross is located.
Handmade products – Images may vary slightly from actual products.