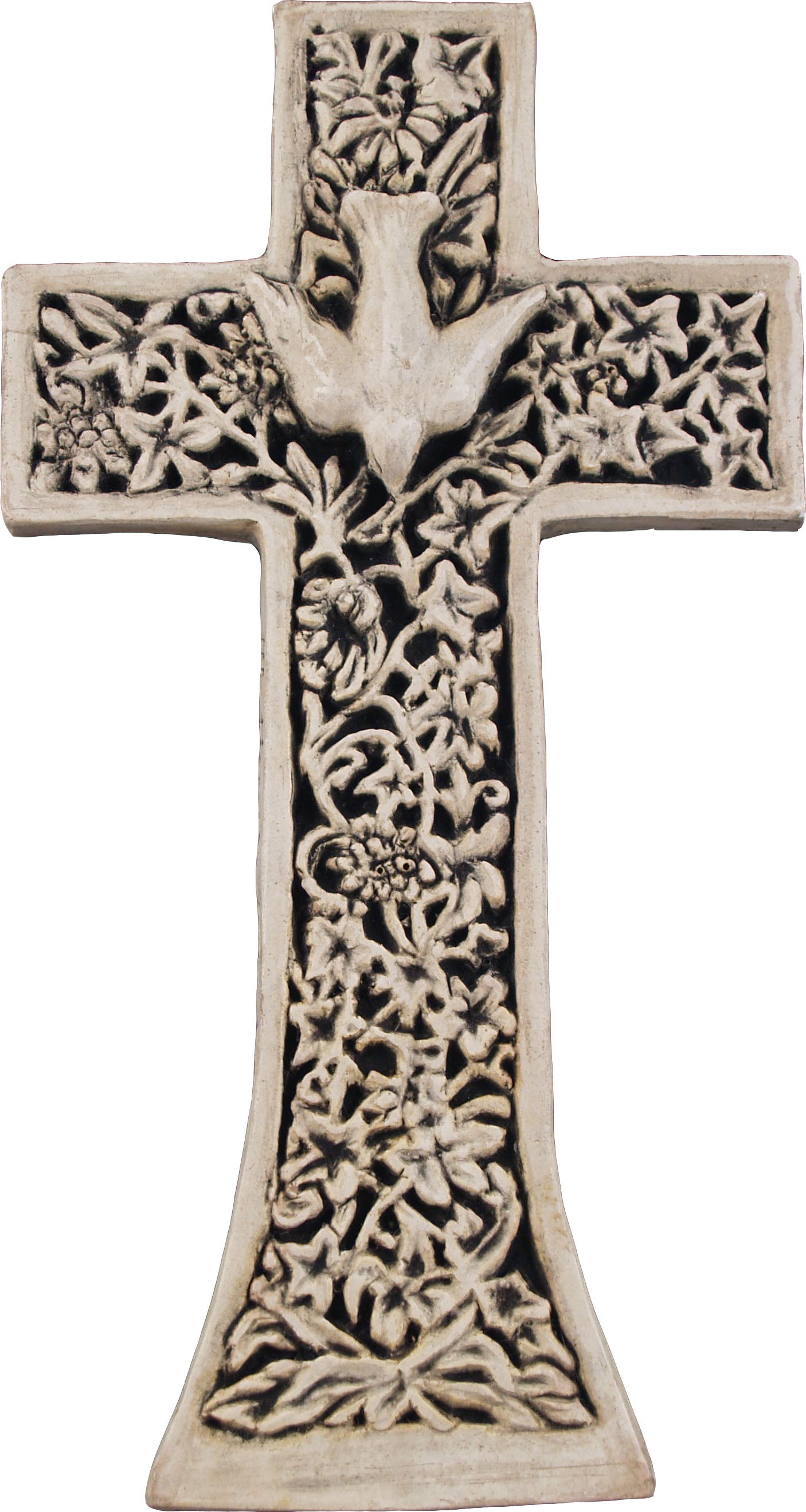 Ballina Cross
Ballina Cross.
Peace! This delightful cross comes from the heart of Ireland and the town of Ballina, where the Shannon River leaves Lough Derg and rushes toward the city of Limerick and then the ocean. 
The descending dove is a reference to the Bible verse, Mark 1:11, "And when Jesus came up out of the water, he saw the heavens split open and the Holy Spirit descending like a dove on him."  The cross is entirely covered with a lovely design of grapes, lilies and ivy.
McHarp products are made of clay/ceramic. All McHarp artwork and crosses are hand-crafted and inspired by designs from antiquity. Each piece, based on an actual artifact or standing stone in the Celtic world, is accompanied by a tag in which the time period and culture are described.
Co. Tipperary, Ireland
10" x 5 1/2"
Due to the hand casting and proprietary staining process, each of my plaques is unique. Each cross comes with a hanger embedded in the stone. The cross comes with a descriptive tag describing the original stone, explanation of the design or information on where the cross is located.
Handmade products – Images may vary slightly from actual products.