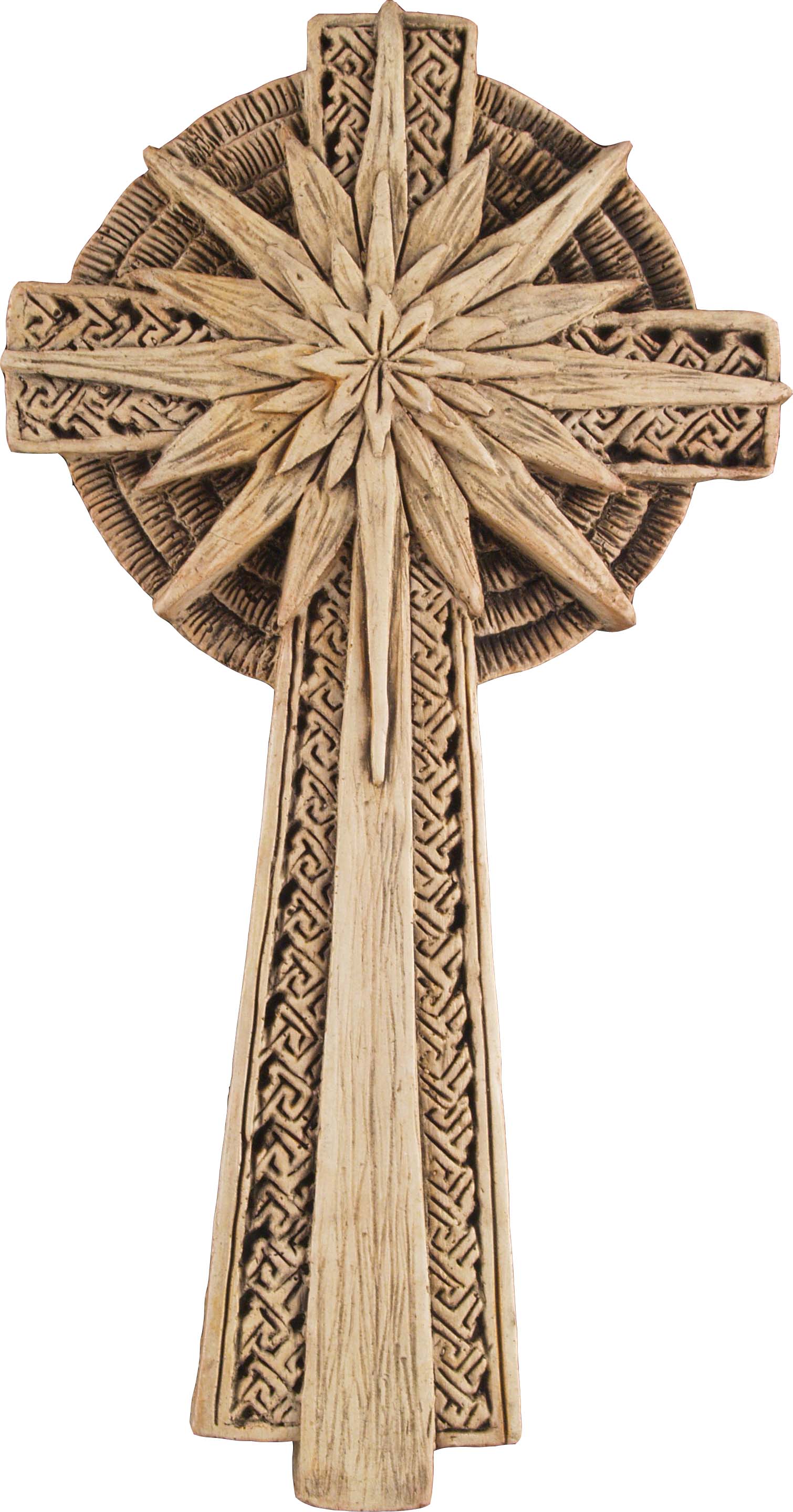 Aberdeen Cross
Aberdeen Cross.
Scotland's third largest city, Aberdeen nicknamed the Granite City, has been settled since at least 8,000 years ago, when prehistoric villages lay around the mouths of the rivers Dee and Don.  The oldest granite building in the city is the 15th-century St. Machar's Cathedral.  The St. Andrew's Cathedral is the Mother Church of the Episcopal Church in the United States.  While Aberdeen was under English rule, Robert the Bruce laid siege to Aberdeen Castle before destroying it in 1308 retaking the city for the townspeople.  The Christmas Star or the Star of Bethlehem, which revealed the birth of Jesus to the Magi and led them to Bethlehem, symbolizes hope and good fortune.
Celtic Crosses. McHarp products are made of clay/ceramic. All McHarp artwork and crosses are hand-crafted and inspired by designs from antiquity. Each piece, based on an actual artifact or standing stone in the Celtic world, is accompanied by a tag in which the time period and culture are described.
Aberdeen, Scotland.
10 1/2" x 5 1/2"
Due to the hand casting and proprietary staining process, each of my plaques is unique. Each cross comes with a hanger embedded in the stone. The cross comes with a descriptive tag describing the original stone, explanation of the design or information on where the cross is located.

Handmade products - Images may vary slightly from actual products.