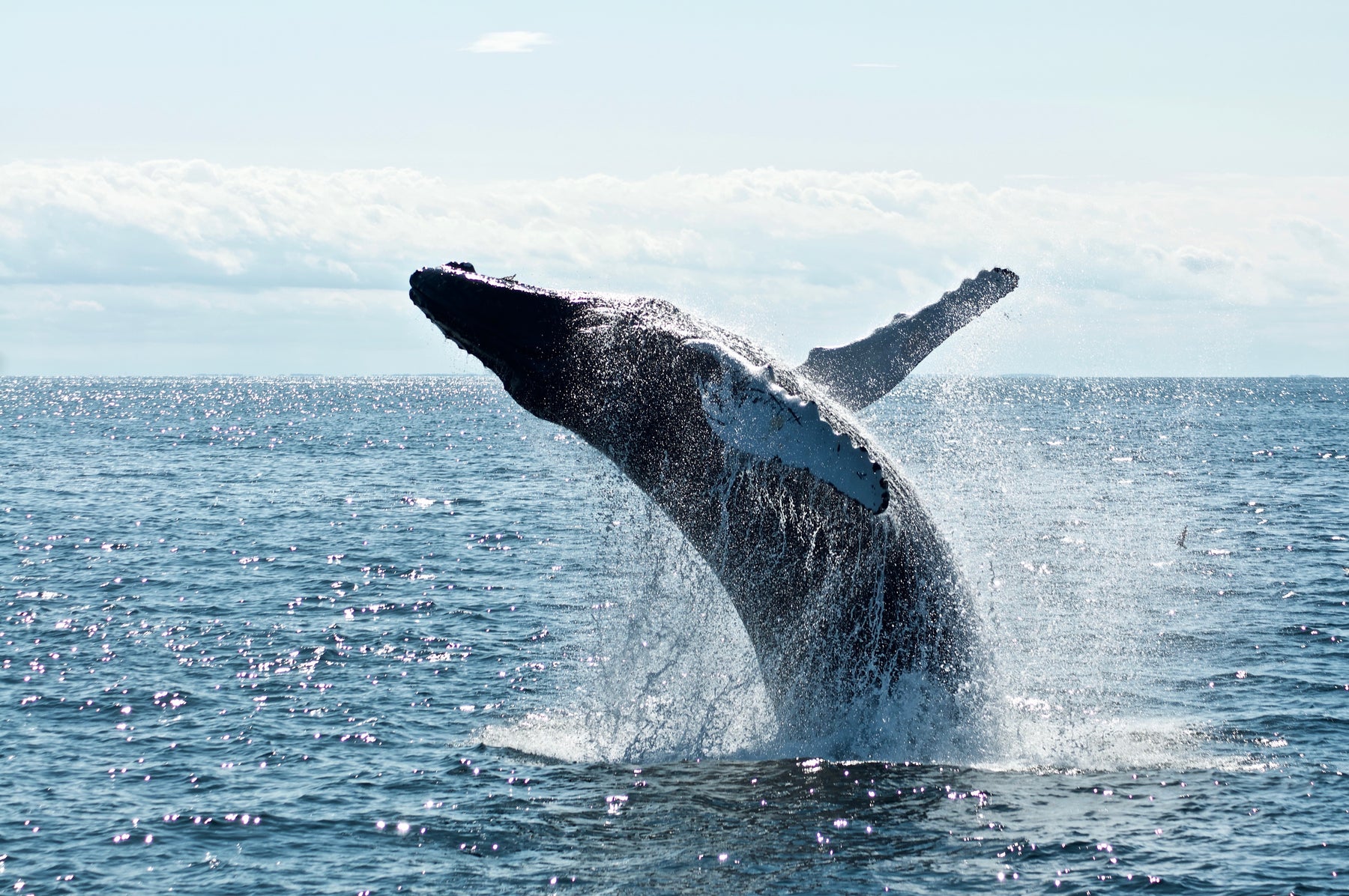 Making Waves: Fragrances of Ireland's Commitment to Ocean Conservation
In the world of Irish perfumery, Fragrances of Ireland is more than just a creator of captivating scents. They are also staunch advocates of ocean conservation, intertwining their reverence for the sea with their business ethos. The brand's dedication to protecting marine life is as deep and vast as the oceans they draw inspiration from.
The Heartbeat of the Sea: Supporting the Irish Whale and Dolphin Group
For over two decades, Fragrances of Ireland has been the core funder of the Irish Whale and Dolphin Group (IWDG), an organization dedicated to the conservation and better understanding of whales and dolphins in Irish waters and around the globe. By financing IWDG's work, the brand ensures that the world's oceans continue to be a source of delight and joy for future generations, just like the captivating fragrances they create.
Journey of Discovery: The Iceland Humpback Whale Research Expedition
In 2018, Fragrances of Ireland underscored their commitment to marine conservation by sponsoring the IWDG's Ireland to Iceland Humpback Whale Research Expedition. This initiative sought to gain insights into the increasing whale population between these two nations through photo identification.
Dr. Simon Berrow, Chief Science Officer with the IWDG, described the expedition as an opportunity to promote ties with coastal communities, combine knowledge, and better manage humpback whale conservation efforts. David Cox, Managing Director of Inis the Energy of the Sea – Fragrances of Ireland, echoed these sentiments, noting that the brand's funding of the expedition and the IWDG was a way of giving back to the sea, their greatest muse.
Spotting Whales on the Emerald Isle: Whale Watch Ireland
Every summer, the brand sponsors the IWDG's Annual All Ireland Whale Watch event. This activity is held at various coastal counties around Ireland and is led by experienced IWDG researchers, enthusiasts, and whale watchers.
The event aims to raise awareness of the 25 species of cetaceans recorded in Irish waters by providing the public an opportunity to observe these magnificent creatures in their natural environment. It also offers IWDG researchers a snapshot of whale and dolphin activity around the Irish coast, contributing valuable data to their conservation efforts.
A Promise to the Ocean: Going Plastic Neutral
Plastic pollution is one of the greatest threats facing our oceans today. Fragrances of Ireland have addressed this challenge head-on by pledging to remove as much plastic from nature as they use in their packaging. Through a partnership with rePurpose Global, they have fulfilled this promise and are now certified Plastic Neutral.
In Conclusion
Inspired by the sea, Fragrances of Ireland is more than a perfume brand; it is a beacon of ocean conservation. Through their commitment to marine life preservation and their sustainable practices, they prove that businesses can make waves in protecting the planet. In their hands, the art of perfumery becomes a tool for safeguarding our oceans, ensuring that the sea, their muse, continues to inspire and captivate for generations to come.
Feel confident when you shop Fragrances Of Ireland at Real Irish - their mission to protect marine life and ocean diversity is at the forefront of their business.