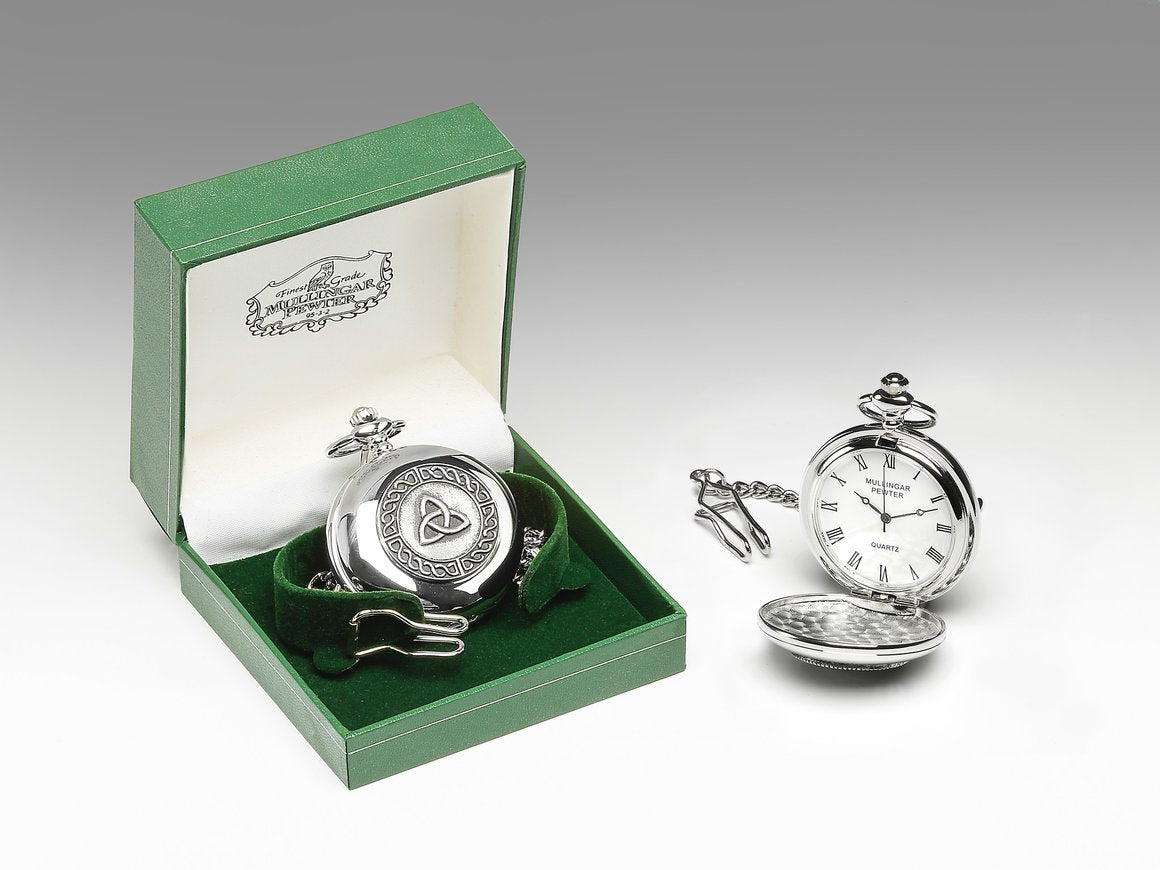 Pocket Watch with Trinity Design by Mullingar Pewter
Pocket Watch with Multi Trinity Design by Mullingar Pewter.
'Triquerta' meaning three-cornered, is the latin word given to the Trinity knot. Found in the famous Kells manuscripts, it is believed that one of the many symbols of the Trinity knot is religious – representing the Father, the Son and the Holy Spirit. It is also believed that the Trinity knot is a symbol of three forces of nature; water, fire and earth. In Celtic culture, the number 3 is hugely symbolic. Many things come in threes in Celtic beliefs, such as the three domains (earth, sky, sea) and the three stages of life (youth, adulthood, old age).
A beautiful timepiece for any man, woman or child. the perfect gift for a birthday, father's day, graduation or Christmas present.  For the Groom, Best Man and Groomsman add extra style to your wedding day with a pocket watch, the 12" chain loops into the buttonhole of the waistcoat and the watch sits neatly in the pocket. 
Quartz movement with easy time setting, the white face, roman numerals and second hand makes it easy to read.  It is 1.75" in diameter. Comes in a green presentation box.
Battery Operated Pocket Watch

Material: Pewter

12" Chain

Made in Westmeath, Ireland